Mo•nique Di•as
[ /moh-NEEK DIE-ess/ ]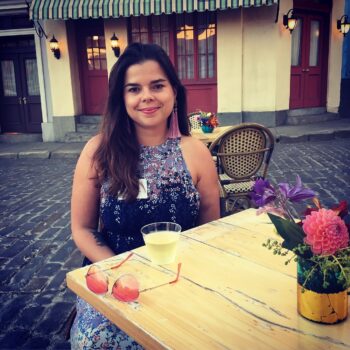 I am a Production Designer with 12 years of experience currently based in Los Angeles. I received a Masters in Fine Arts in Production Design from the American Film Institute and have spent the past decade designing story worlds for film, television, and all manners of digital content for platforms such as Netflix, Hulu and YouTube Premium.
My "story first" philosophy of design and technical expertise allows me to remain adaptable within production limitations and build sets that drive story goals rather than emphasize frivolous decoration.
I am inspired by the act of discovery, and I find the most joy in my work when researching. Finding unique environments outside of my everyday experience and learning more about the people who inhabit them helps me to design sets which add dimensionality to characters and narratives. I'm constantly striving to create a fully realized world within every scene.
I've spent a lot of time curating an art team that is full of talent and shares my design values. It has been my great pleasure to earn the trust of these experts and to guide them in expressing their creativity while providing strong guidelines to ensure a cohesive vision.
In addition to live action design, my skills also extend into illustration and animation. I use SketchUp and other tools to draw my designs, illustrate backgrounds for animation, and create concept models for shows.
I am always seeking new opportunities to help storytellers research and reinvent genres through design. If you'd like to set up a brief consultation to discuss the specifics of your project, please contact me!